The British invasion went by this past weekend, and UFC Vegas 36 is in the books. This is Matchmaker Monday and today we'll be taking a look at who the winners should throw down with next. So sit back and get ready to debate!
Derek Brunson (23-7)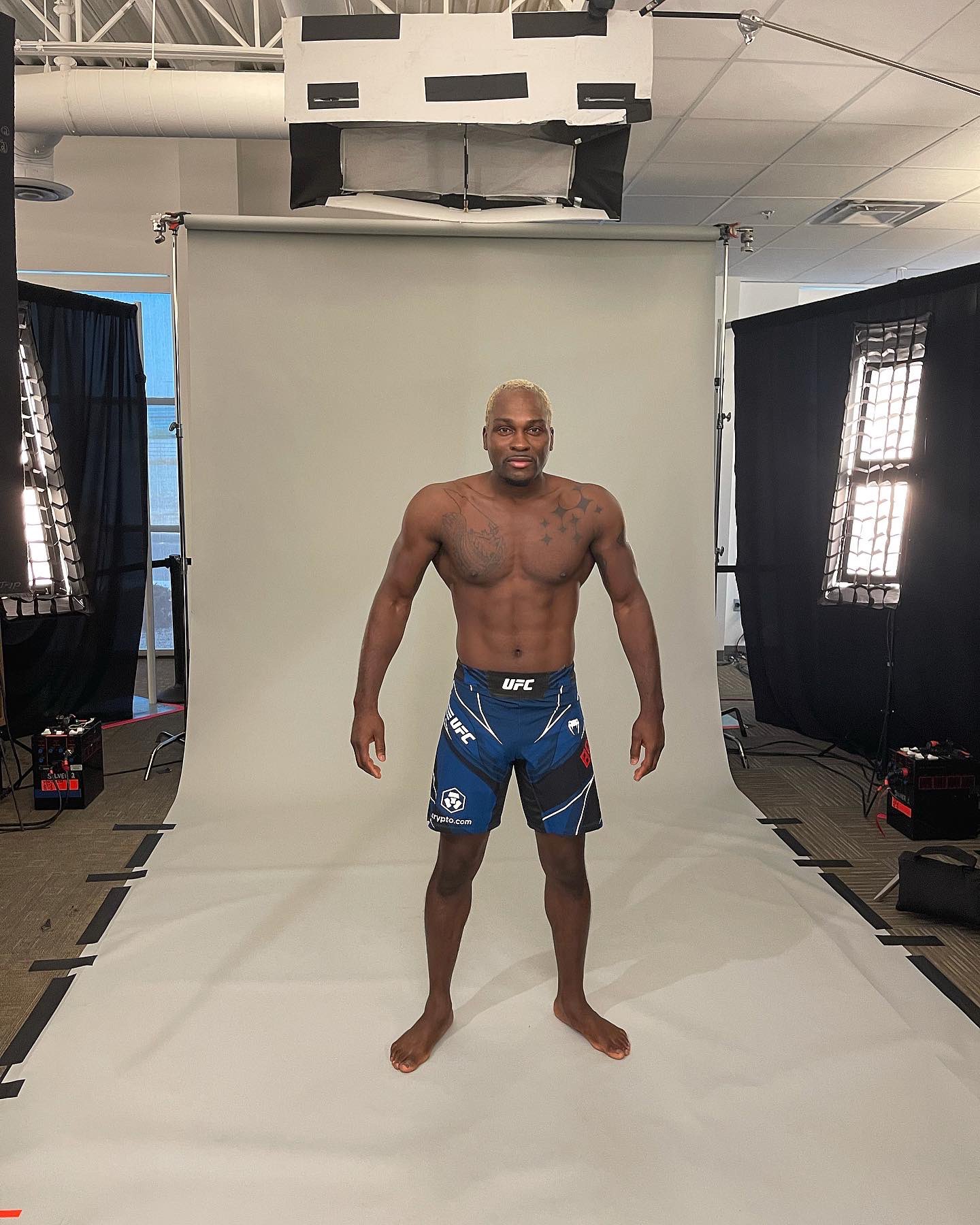 Brunson has been beating prospects left and right, and has really developed under the coaching staff at Sanford MMA. I don't think he is ready for another crack at Israel Adesanya just yet, and as Stylebender is busy with Bobby Knuckles I think Brunson should fight the Crystal King, Jared Cannonier. Middleweight is in an odd state, as Izzy has beaten most of the top 10 and so has Robert Whittaker. It really depends who wins the belt, as I assume if Izzy wins he can fight a fresh foe in Cannonier. If Whittaker wins maybe he can settle the old score with Brunson as he has bested Cannonier relatively recently.
Tom Aspinall (11-2)
Tom Aspinall made quick work of his opponent and if his hand isn't messed up we can expect to see him back in The Octagon soon. I'm going to guess that they will probably put him in with another striker before they put him anywhere near Curtis Blaydes so I'd say Alexander Volkov is a likely pick.
Alex Morono (20-7-1)
Solid performance from Morono on Saturday, he has been putting in the work and is slowly but surely climbing the ranks. Michel Pereira or Jake Matthews would be a good fit for his place in the rankings. A couple rungs up the ladder but by no means a quantum leap. There is Shavkat Rakhmonov and Khamzat Chimaev (who is sitting out) but I think the UFC probably don't want all of their prospects scrapping just yet.
Khalil Rountree Jr. (9-5-1)
He looked stellar, although some fans thought his choice of finishing move was questionable (it the personal opinion of this writer that if someone is trying to give you brain damage you can blow their knee out) this fight and could do with another jump in competition. I have a feeling they might give him Devin Clark in his next fight.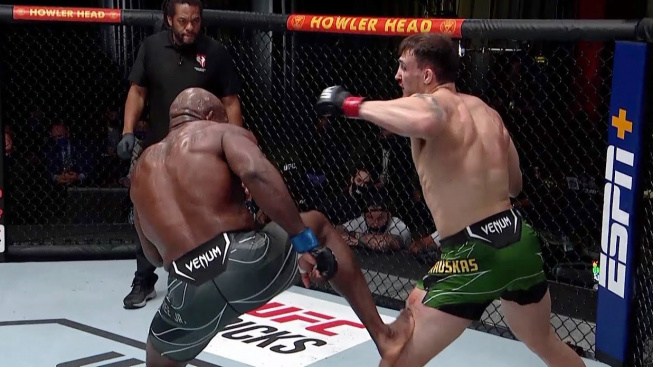 Paddy Pimblett (17-3)
I assume Alan Patrick and Mason Jones are going to run it back, so that leaves them out of the mix. They traded barbs back and fourth on Social Media but I don't think the UFC will pit Paddy and Terrance McKinney against one another yet. Ilia Topuria also wants a piece of The Baddy but I don't see that happening just now. Devonte Smith seems the most likely as he hasn't fought since February or maybe Mike Davis. It could also go to Michael Johnson but he is such a risky matchup as he can fight like a world champion on any given night.
Molly McCann (11-4)
Meatball set out to impress, showing off her crisp hands and much improved grappling to earn herself a Fight of the Night bonus. I'd say the next should be Montana De La Rosa, they've both set themselves right with a much needed win and now it is time to go head to head.
Jack Shore (15-0)
The undefeated 'Welsh GSP' Bantamweight continues his climb up the ranks by putting on a dominant performance. Give him Ricky Simon, its time for a banger. Nuff said.
Julian Erosa (26-9)
Put on a great fight, waded into danger and snagged himself a D'Arce joke. Brilliant night at the office for Erosa. If he sticks with featherweight I'd Lando Vannata is the way to go.
Marc-Andre Barriault (18-4)
Deron Winn seems to be a good fit, middle of the pack but not too much of a jump into the top ten. Barriault could do with some more time to work before he is thrown into a big fight too soon.
Darren Till vs. Edmen Shahbazyan, Sergey Spivak vs Chris Barnett, David Zawada vs Gunnar Nelson, Modestas Bukauskas vs Fabio Cherant, Luigi Vendramini vs Jai Herbert, Ji Yeon Kim vs Courtney Casey, Liudvik Sholinian vs Casey Kenney, Charles Jourdain vs Herbert Burns, Marc-Andre Barriault vs Ed Herman
PFL 4 | Clay Collard and Alexander Martinez look to pick up another 3 points
'Cassius' Clay Collard once again steps into the PFL Cage on June 17th, this time, facing off against Alexander Martinez, who himself, picked up 3 points in his first season outing. The 4th event of the season will take place at the Overtime Elite Arena, in Atlanta, Georgia.
In Collard's first bout of the 2022 season, he took on PFL newcomer, Jeremy Stephens, and not only picked up the unanimous decision 3 point win, he dominated in what was a fight of the year contender. In round 1 of their bout, Collard weathered the storm, as he was caught with a few of 'Lil Heathen's' big signature strikes.
After round 1, the Team Bonafide product started to find his rhythm and began striking in combinations, putting Stephens on the back foot.
Collard managed to bounce back from last seasons semi final loss to Manfio, picking up the 3 points, whereas Stephens fell to a 6 fight losing skid, coming up short in his PFL debut.
Alex Martinez also picked up 3 points in the first Lightweight bouts of the season. He defeated Stevie Ray via unanimous decision, getting himself back into the winning column. Martinez's 2022 season has already equaled his last in which he only picked up 3 points in his 3 season bouts.
PFL's 2021 Lightweight season champion, Manfio, is also on the card, facing off against Aubin-Mercier, who himself, picked up 3 points, but is sitting at 5th place. Manfio will hope to get the job done early, and will be keeping a look out for the Collard vs Martinez result, in anticipation of a rematch with 'Cassius' Clay Collard.
Another man who will be keeping a close eye is 'Showtime Pettis'. The human highlight reel is currently sitting top of the Lightweight ladder after scoring a first round triangle choke over Myles Price in early May.
Clay Collard will look to put the pressure on as per usual, adding more points to his tally, securing his place in the post season tournament.
UK fans can catch the action as always on Channel 4 from 2:00am, with the prelims live and available on the Channel 4 YouTube channel. How do you see this one playing out?
Frans Mlambo Out, Arturo Vergara In For May 29 Combate Global Event
Frans Mlambo, the number one contender in Combate Global's bantamweight division, will be replaced by hard-hitting Arturo Vergara (2-0 MMA; 3-1 Kickboxing) of Los Andes, Chile via Miami.  Vergara will challenge Martinez of Mexico City, Mexico in a bantamweight non-title bout.
Combate Global today announced a new main event for its show on Sunday, May 29 in Miami, Fla., due to an abdominal injury sustained by Ireland's Frans "The Zulu Irishman" Mlambo (13-5), who had been scheduled to challenge reigning Combate Global World Bantamweight (135 pounds) Champion David "The Black Spartan" Martinez (6-1) for Martinez's title.

Combate Global will announce television programming details as well as the complete fight card for the event on Tuesday, May 24.

"We wish Frans a full and speedy recovery," said Combate Global CEO Campbell McLaren, "and are excited to debut Chile's Arturo Vergara, who is coming off an incredible, nine-second knockout!  I have a lot of respect for Arturo stepping up because David Martinez is as tough an opponent as they come."

Unbeaten to date under MMA rules, Vergara produced a stunning, nine-second knockout via a flying knee strike of Cody Schieve on May 6. The speedy win followed another first round (2:21) TKO (strikes) that Vergara notched in his MMA rules debut against Steven Orozco on February 19.
Prior to his first MMA start, Vergara had competed exclusively under kickboxing rules, amassing over 80 bouts as an amateur, and a 3-1 record as a professional. The 23-year-old Martinez of Mexico City will enter La Jaula, the Combate Global competition cage, for the first time since he was crowned world champion one year ago, on May 29, 2021.

A member of Team Bonebreakers, Martinez defeated three consecutive opponents – including championship round adversary Francisco "Cisco" Rivera, Jr. via second round (0:17) TKO (head kick and punches) – in one night, to become world champion.
UFC London | 5 Fighters Who Have To Be On The Card
Immediately after UFC London earlier in the year, the ball started rolling towards a second UK event in 2022 after Dana White made it clear he wanted to come back soon. Whilst the year's first event at the O2 Arena delivered one of the best non-PPV events in recent history, there's still more ground to cover. Aspinall vs Volkov was stacked with home fighters but there are still a handful that missed out on fighting in front of the UK.
Here are five UK fighters that deserve a chance to fight at the O2 Arena after missing out the first time. Not that we're complaining if the likes of Paddy Pimblett and Jai Herbert show up on this card also.
5. Dom Woodin

g

Yes it is true, we will never stop banging this drum. After defending his Cage Warriors bantamweight title in December of last year, we had our fingers crossed that London would come around in time for Dom Wooding. The 'Black Panther' didn't get the call up on that occasion but absence has only made the heart grow fonder. This is the time for Dom Wooding to fight in the UFC and if you don't believe us, maybe 'The Last Stylebender' can change your mind.
4. Mason Jones
Mason 'The Dragon' Jones has had quite a stop and start UFC career since joining the promotion as a double champion in Cage Warriors. The Welshman is 1-1-1 in the UFC so far and would have picked up some decent momentum if his fight with Alan Patrick hadn't been stopped due to an accidental eye poke in a fight he was winning comfortably. A win over late notice replacement David Onama, who recently picked up a first UFC win of his own, has got Jones back on the right path after a tough introduction to the UFC against Mike Davis. Jones always delivers great fights due to his high pressure and output style and a win in London could be exactly the kind of moment he needs to really put the past behind him and push on in the UFC.
3. Lerone Murphy
For the vast majority of UK fight fans, Lerone Murphy came out of nowhere when he debuted in the UFC. Now on a 3-fight win streak after his debut resulted in a draw at UFC 242, Murphy has been putting on increasingly impressive performances every time he has stepped foot in the Octagon. Still yet to fight in front of UK fans, 'The Miracle' will have a huge fight on his hands in his next outing as he looks to step foot in the rankings of the stacked featherweight division.
2. Davey Grant
Davey Grant has really made a name for himself in recent times as a must watch fighter who will steal a main card. After chaining back-to-back finishes, Grant may have lost two of his last three fights but his stock in the UFC has risen massively. His fights with Marlon Vera and Adrian Yanez put Grant on the map when it comes to value for money fighters. Now back in the win column after his 3rd round finish over Louis Smolka at the weekend, Grant said in his post fight interview about making a quick turn around and potentially fighting in London. We know we are asking for a lot with the card already being incredibly busy but Davey Grant opening the main card with a barnburner is sure to blow the roof off of the O2 just like the last time the UFC came calling.
1. Nathaniel Wood
Luck has not been on Nathaniel Wood's side as of late. Three cancelled fights in a row meant he missed out on the first London card even after he was found a replacement opponent. An illness forced Vince Morales out of their bout which seemed to be opening the event and setting the tone for the evening with the return of 'The Prospect' in front of his people. After going 4-2 as a bantamweight in the UFC but losing to two top fighters in John Dodson and Casey Kenney, Wood has announced he is moving up a weight class since his fight in London fell off. Nathaniel Wood deserves this chance to fight in London after losing out at such short notice last time around and we can't wait to see how he stacks up amongst the rest of the 145 pound division.